What is physical literacy? There are various definitions around Physical Literacy. Physical literacy involves holistic lifelong learning through movement and physical activity. It delivers physical, psychological, social and cognitive health and wellbeing benefits.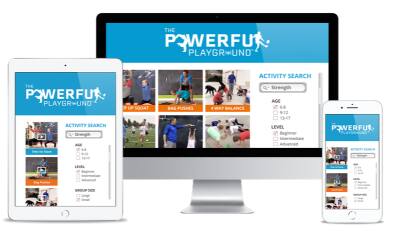 POWERFUL PLAYGROUND
US Speedskating has partnered with internationallly-renowned ought fitness expert Brett Klika and his company SPIDERfit Kids, the go-to resource for training youth.
SPIDERfit Kids is on a mission to create active, athletic kids for life through the power of play. Their Powerful Play program has been licensed by many national sports organizations including USA Football, USA Lacrosse, USA Field Hockey and now US Speedskating. In order to provide US Speedskating coaches with a steady stream of fun activities, games, and other ways to get kids excited about training they have created a Powerful Playground Online Activity Vault, which makes your job as a coach much easier. Instead of constantly searching for creative new training activities, the Powerful Playground does the work for you.
To register CLICK HERE and use coupon code 'speedskate' at checkout for your free membership to the Powerful Playground!