MASA Relay Series 1 & Officials Seminar
May 28, 2023 - May 28, 2023 | ST Camp | Shelton, CT, USA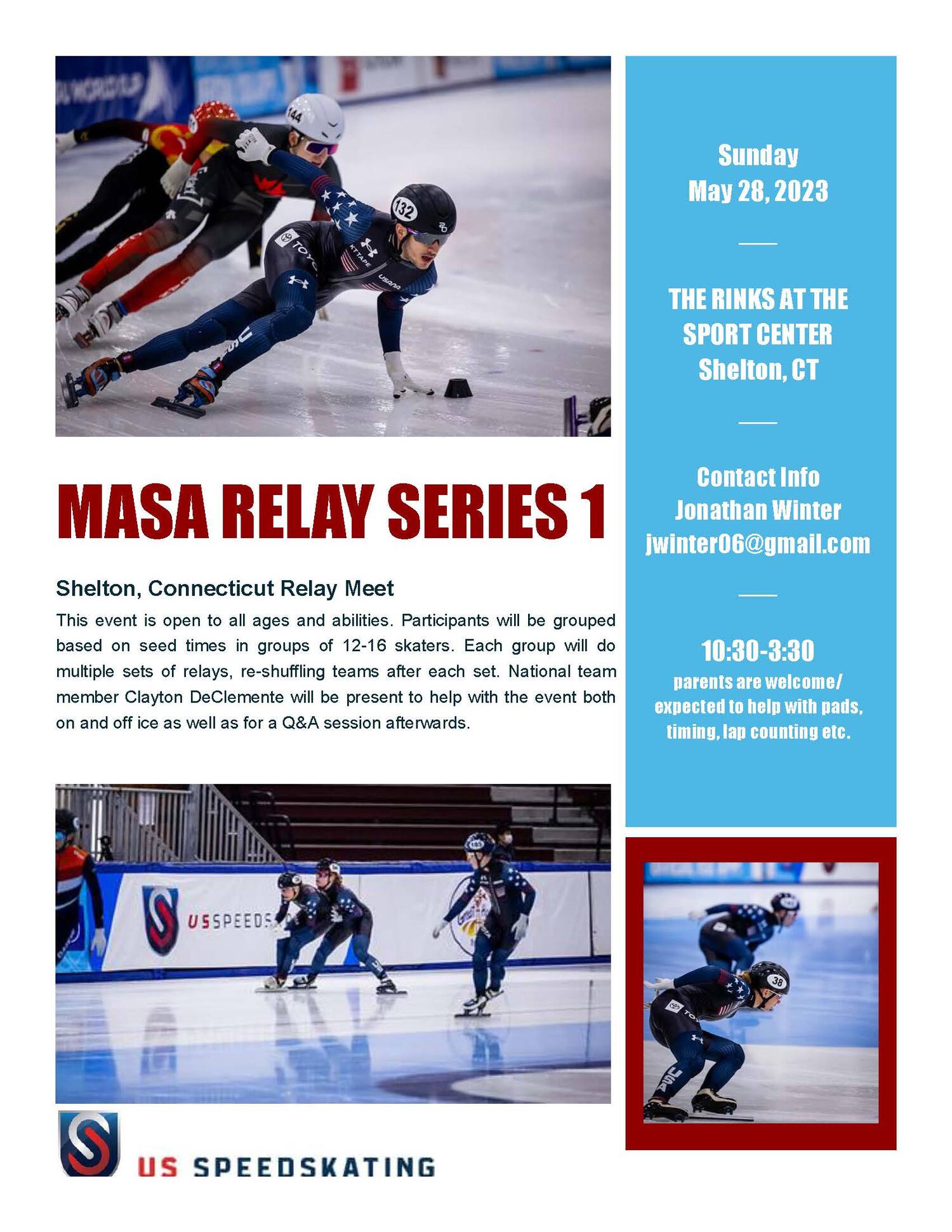 Learn from the best
National Team Skater, Clayton DeClemente, will be sharing his experience on relay skating with all registered skaters and coaches!
Relay Series: This is an all ages and abilities event. Individual skaters will enter and be grouped together based on seed times into 3-5 different groupings of 12-16 skaters. Each group will do multiple sets of relays, re-shuffling teams within their group after each set. Some sets will try to have skaters from the same clubs on teams and others will mix skaters from clubs. Coaches from attending clubs will be assigned to a group and will be asked to assist on ice and between sets to re-arrange teams within their assigned group.
Approx Schedule:
10:30-11:30 Athlete meeting, briefing and group assignment
12:00-3:30 Relay racing
Please ensure skaters have practiced and learned basic relay concepts. It is anticipated that younger and less experienced groups may initially be instructional with the more experienced (e.g. NEST level) focused on competitive racing.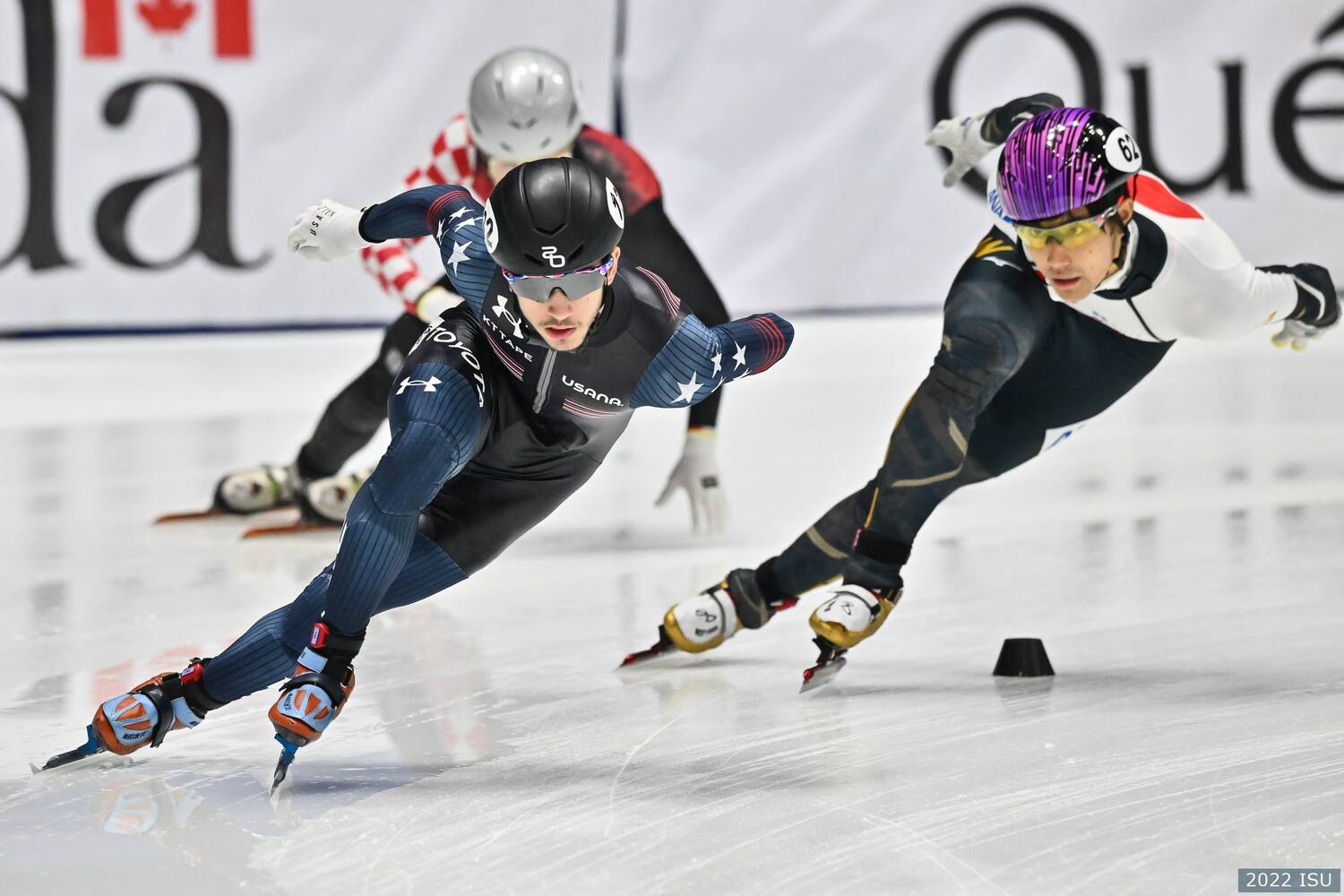 (photo credit: Getty Image)