Buffalo Junior Summer Training Camp
Aug 21, 2023 - Aug 27, 2023 | ST Camp | Buffalo, NY, USA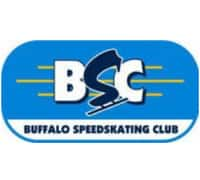 Take your skating & training to he next level!
Join us for an intensive six day clinic hosted by the Buffalo Speedskating club and instructed by USS certified coach Tom Miller.
The camp is designed for competitive Junior skater, ages 12 to 21. It incorporates ice, dryland and analysis. Additional training will be provided in the art & science of blade setup, race preparation and injury prevention.
Information & Registration here >>