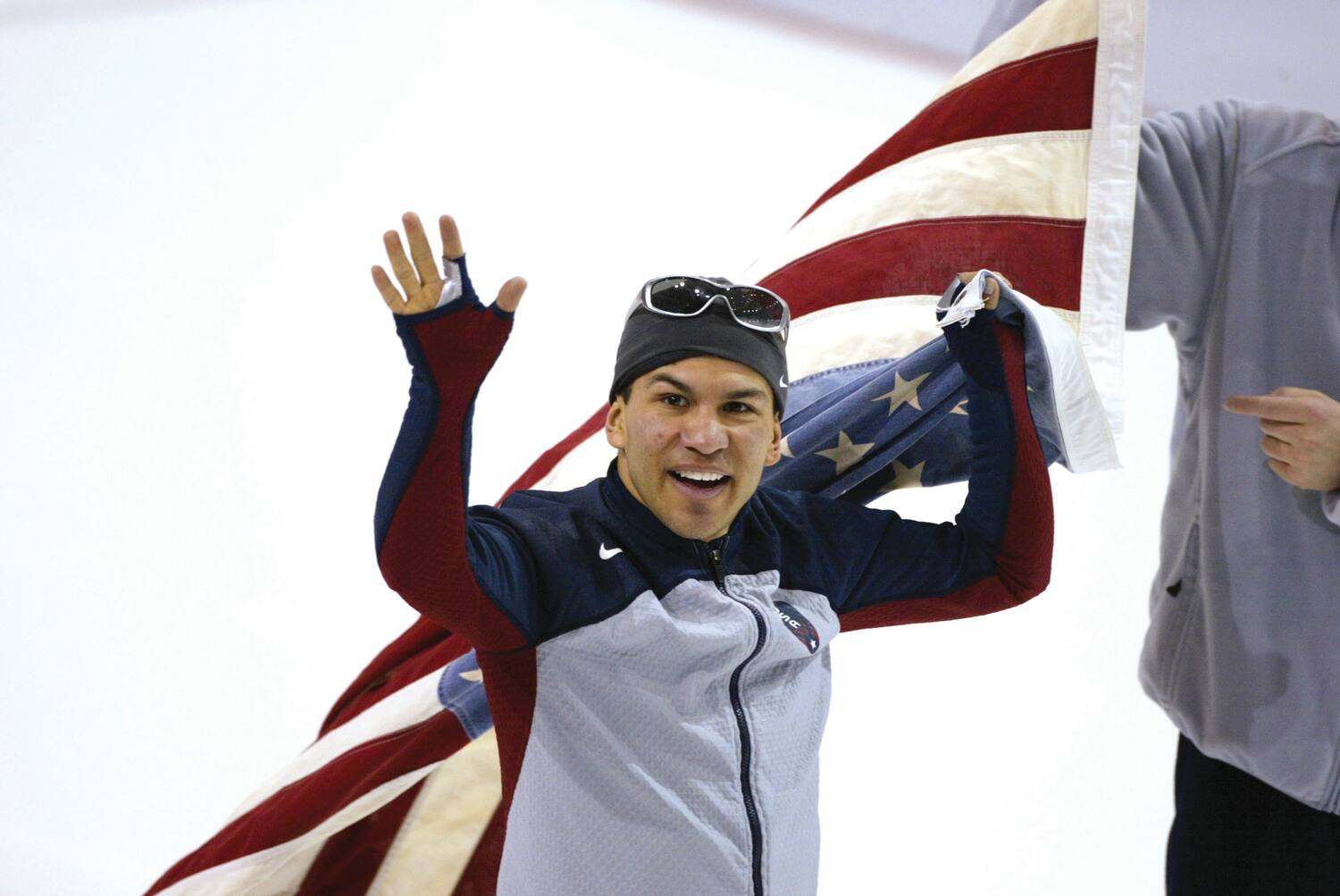 Derek is another in-line skater who came to our sport after much success in the sport of in-lining, however there was one accomplishment he had not gotten in that sport: an Olympic Medal. He ultimately won two, a gold and silver in 2002.
After being chosen to carry in the 9/11 Flag for Opening Ceremonies in the 2002 Games, he raced the next day in the 5000m and won silver medal. A few days later came gold in the 1500m in World Record time.
Derek won numerous medals in the World Championships and World Cups. When he retired from the sport he went into coaching.
Derek had great success also in the sport of in-lining with being a two-time Overall World Champion, two time World Record holder, most decorated single athlete at the Pan Am games with a total of 8 medals. USOC Athlete of the Year for the sport of In-line skating, and in 2002 he was inducted into the Rollerskating Hall of Fame.
Derek is a spokesperson for the National Hispanic Press Foundation, and has established two scholarships in his name. Derek has been named Inland Empire Latino of the Year, as well as Hispanic Heritage Award. Derek was named one of 100 Hispanic Business Magazines Most Influential Hispanics in the US and recognized by Hispanic Magazine with a Hispanic Achievement Award as Sportsman of the Year.
During the years of Derek's ice skating he also held an Olympic Job by Home Depot and was shown in commercials in regards to their relationship of training and working in route to the Olympics.